News of the World (2020)
Captain Jefferson Kyle Kidd travels from city to city, sharing news from around the world, as well as stories about presidents and queens, great battles and devastating disasters.
On the plains of Texas, his paths intersect with ten-year-old Johanna, who was abducted by the Kiowa tribe and raised in the traditions of an Indian commune for the past six years. Kidd agrees to take the girl to the house of his uncle and aunt, the only surviving relatives. Traveling hundreds of miles through harsh wilderness, these two will face both natural disasters and human brutality, looking for a place to name their home.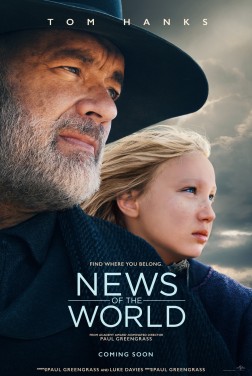 4K
Original title:
News of the World
News of the World (2020)
Trailer