All Fun and Games (2023)
The action of a terrible story takes place in the infamous city of Salem, for some reason so beloved by filmmakers. A group of teenagers go on vacation in a country house. Walking around the neighborhood, one of them finds an old rusty knife with an ominous inscription on the blade. He brings it into the room, not knowing that he is making a fatal mistake, because the weapon turns out to be cursed - through it an evil demonic force called the Scarrow comes into this world, which has killed many souls.
Now all boys, regardless of their desire, have to play the well-known children's games, only modified to deadly consequences. The demon will not stop the infernal fun until he brings all the participants to the grave. Will no one make it out of this bloody adventure alive?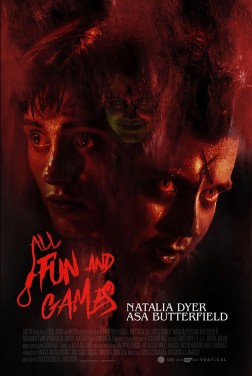 4K
Original title:
All Fun and Games
All Fun and Games (2023)
Trailer